Members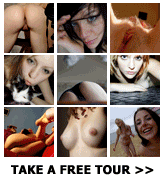 Members
&raquo log in
Not a member? Join Now
Forgot your password?


The ISM Art Prize
Artist:
MAYA_S
Folio:
"MELLIFY_ME"
Worshippers in Ancient Egypt offered honey to the fertility god, Min. In the Hindu tradition, honey is considered one of the five elixirs and poured over deity statues in sacred rituals. Legend has it that a monkey offered honey to Buddha in the wilderness. This month, we offer up June's Art Prize in tribute to the divine sweetness of Maya_S, the newest honey goddess of IShotMyself. Congratulations, Maya_S, may you reign supreme!
$250 prize!
Each month we award $250 to the most outstanding prime folio.
Shoot yourself
now for a chance to win. Check out the
previous winners
Free Daily Image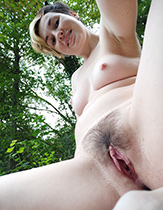 Get your own free daily pic for your webpage or blog from the »
banners page
Artists and folios
view all artists
advanced search
Editors Pick week 612
Artist:
CHARLOTTE_O
Folio:
"FAIRYGARDEN"

View
previous picks
Explore