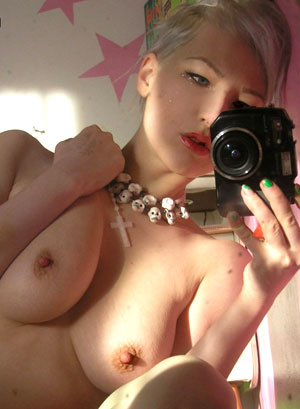 So you want to get naked on the internet? Well this is by far the best place to do it. At
Ishotmyself
your pictures will be treated with the respect you deserve - you'll get paid US$200 up front - AND you'll earn monthly per-click bonuses from our Feckshare program. And there's also a $250 Art Prize up for grabs every month.
Submitting a folio is a step by step process. It's easy, but please follow every step exactly or you might waste your time shooting a folio we can't use.
IF YOU ARE AN EXISTING CONTRIBUTOR: We do accept Reloads (more folios from the same contributor) but only by request. Usually we wait until your first folio is published. If you'd like to shoot again, please contact us
here
and make a request, before you do your shoot. Don't forget to include your full name. We also accept Duets - folios you shoot with a friend or partner.
Email
for more info.
Tick each step as you go through the list - at the end you'll arrive at an Upload page to submit your files.
The first thing you need to do is understand the concept of ISM. Still, we get people submitting pictures from their modeling portfolio or random social photos. If you've got this far and you still don't get that
Ishotmyself
is not a modeling site, and that we aren't choosing contributors by their looks, well, now you know. You should have a good look at the site, and go through the
About page
,
Free Tour
,
Contributor's FAQ
and
Tutorial
.
Note: We are currently not accepting shoots with a bath or shower theme, thanks!